Sell Your Soul (Telebears IX–Business)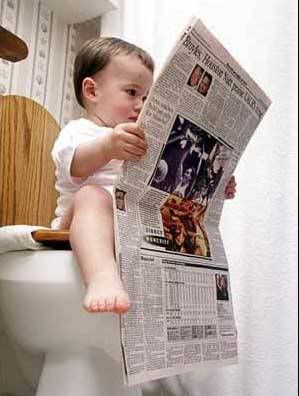 Money. It's how people in America judge how far off they are in the world. In order to compensate for their own lack of self-respect and self-worth, they make tons of this to provide solace and clothes to their families, only to cheat on their spouses with a stripper from Vegas Fargo a decade or so down the road.
Oh well, at least you'll live with the face you're becoming useful to the world while slowly but surely destroying the very possibility of happiness in your future. Here we see one daring young lad beginning the process early on, so he never understands what happiness is.
Here are what your fellow chaps say about the teachers leading you down the road to complete self-loathing. (If anyone has any idea what students mean about Robinson and Asian boys, leave it in the comments. We're confused.)
(Have any memories about professors in this department for a class or in general? Contribute them in the comments.)
UBA 10
David Robinson, MWF 9-10, Wheeler Auditorium


"The class was completely NOT worth 3 units because there was too much work involved…I'm glad somehow I made it with an A in the class but the key is to be the biggest tool in discussion possible (suck up, kiss butt, etc)…Yes, everything you've heard about Robinson is true; making his students cry, British arrogance, the thing for Asian boys, and his class is hard. BUT, hes one of the best teachers I've had."
UBA 101A
Santiago Oliveros, MW 2-330, F295 Haas


"Excellent professor…emotional, lack of experience makes his delivery of the lectures unclear. Uses bad language in spanish and english when emotional. Students very dissatisfied with his grading policy."
Thomas Marschak, TuTh 11-1230 & 2-330 sections, C230 Cheit


"EASY AND EASY… NOTHING ELSE IS GOOD…the nature of his class combined with his ineffective teaching makes it a snoozefest. Your success in class depends on the competance of your GSI… kind of a bumbling old man, and nobody comes to lecture, but he's such a nice guy…you have to have the old exams if you want a chance in this class."
UBA 102A
Rada Brooks, MW 9-10 & 10-11 sections, F295 Haas

& Study Guide to accompany Financial Accounting 5e
"Most people who go end up sleeping, so there's really no point if your own bed is comfier than Andersen Auditorium..She's a rather dull lecturer, but she's friendly and approachable and always willing to answer questions…attended every lecture, but you could probably do fine by reviewing the material in the book…You get full hw credit for just doing it. Groups project is simple and doesn't take much time."
UBA 103
Richard Stanton, MW 11-1230, F295 Haas


"Witty, exceptionally eloquent, fantastic at articulating concepts. He is very down to earth and his excellent sense of humor keeps things interesting…really interesting in his lectures (or so I was told) with a funny British accent…one of the best professors ive taken here at berkeley. he is enthusiastic and optimistic…However, his final is super hard."
UBA 105
James Lincoln, M 1230-2, F295 Haas
"Watch the tests–they're stupid…if you get put in a stupid and moronic team of slackers or transfers for the only team project in the class, say goodbye to that A…Exams are extremely specific and require you to do all of the readings as well as memorize lecture content… this dude is terrible. he's out to get everyone."
UBA 106
David Robinson, Tu 8-930, F295 Haas (see UBA 10 Reviews)

(Data taken from RateMyProfessors and Berkeley Online Schedule of Classes)
(Picture from MySpace)